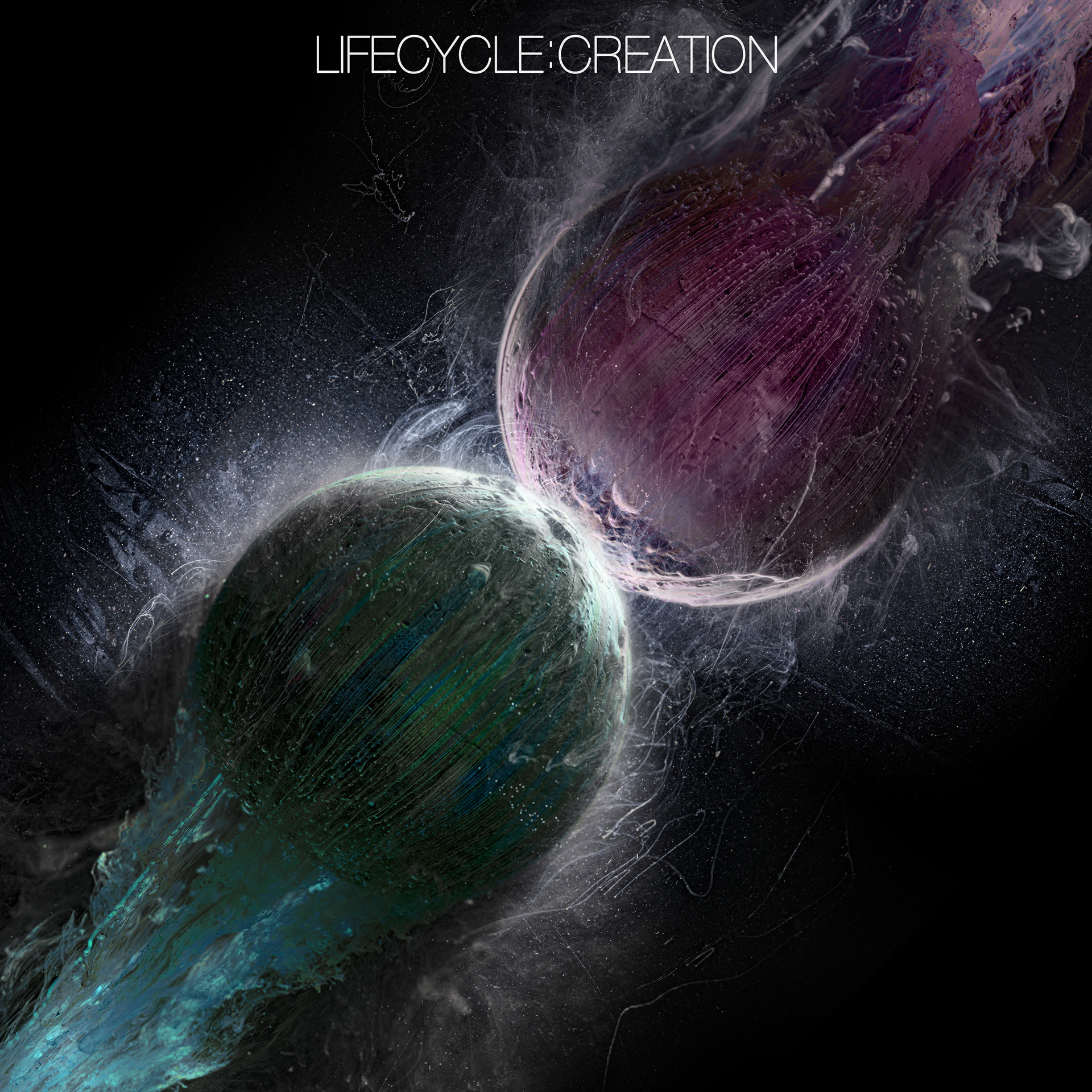 Blackout is een muzieklabel van Black Sun Empire, een van de grootste drum & bass acts ter wereld. Toen zij een compilatie album wilden samenstellen met de beste verzameling werken van hun artiesten, kwamen ze bij ons voor bijzonder artwork. In deze tijd waren wij bezig met het bouwen van onderwaterdiorama's welke wij wilden gebruiken voor experimenten. Echter, deze klus was veel interessanter en zodoende hebben we deze techniek ingezet om compleet nieuw artwork te maken voor het LIFECYCLE project. Er zijn op dit moment twee EP's uit met nummers van Joe Ford, State of Mind, Rido, Audio, Minsantrop, IMANU, Gridlok en natuurlijk Black Sun Empire zelf.
Om tot deze beelden te komen hebben we een techniek ontwikkeld waarbij we met verschillende chemicaliën combinaties hebben gemaakt die langzaam oplossen in elkaar. Door dit met verschillende soorten lampen te belichten, creëren we smeltende  brokken die enorm gedetailleerd vastgelegd konden worden met allerlei kleuren. Op deze manier hebben we een aantal werelden die lijken samen te komen, te exploderen en weer op te bloeien.
Grote dank aan Micha Heyboer voor goede feedback en Wouter Gonlag + Vincent Wijninga voor alle experimenten en tijd in de studio.
Blackout is the record label of Black Sun Empire, a legendary band of drum & bass producers. When they approached us to create artwork for their upcoming LIFECYCLE compilation album, we were already well underway with creating a new kind of underwater landscape project as part of our routine experimentation. With Blackout being interested in using this for an actual release we jumped at the opportunity to have it shown worldwide. At the time of writing this, two parts have been released on Blackout's LIFECYCLE: Creation and Destruction, featuring artists like Joe Ford, State of Mind, Rido, Audio, Minsantrop, IMANU, Gridlok and of course Black Sun Empire themselves.
To construct these worlds we experimented heavily with a wide range of chemicals that slowly dissolve and mix over time. Then, we used a slew of different lighting techniques to locally melt parts or solidify stuff and incidentally create cool colors. This way we managed to build planet-like structures that merge, explode and then regrow. 

Big thanks to Micha Heyboer for creative feedback and Wouter Gonlag and Vincent Wijninga for helping with all the experimentation in the studio.