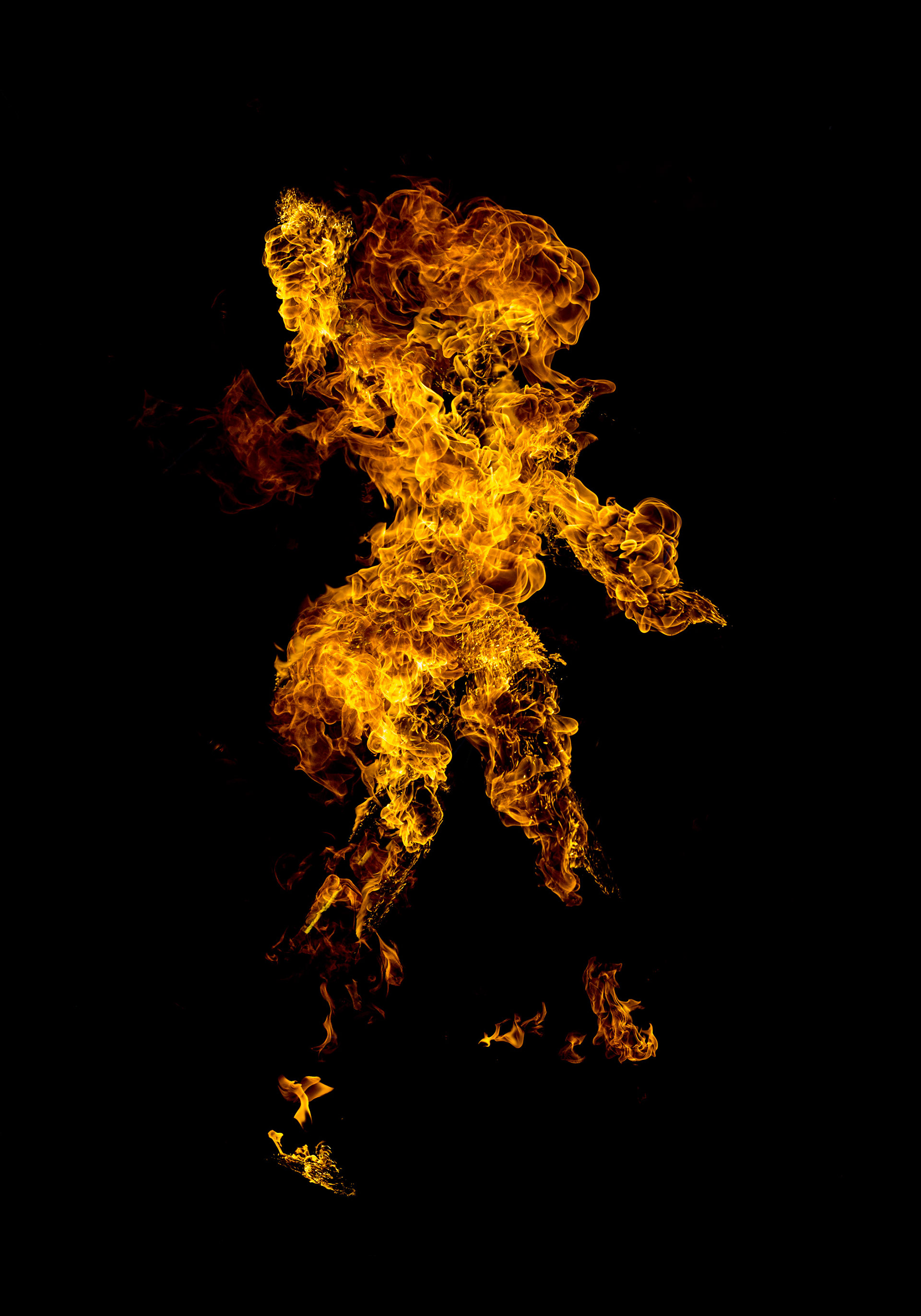 Meervoudige belichting van een sculptuur van vuur. Hiervoor gebruikte ik een zelfgemaakte vlammenwerper en verscheidene brandwerende objecten om de vlammen een vorm aan te laten nemen. Te koop als een fine art print of als licentie.
Neem hierover contact op met ons.
Sculpture-based multiple exposure. This piece was made using a custom built flamethrower and several reflective surfaces to create shapes. For sale as a fine art print here or as an image licence. Contact us about the possibilities.